Browsing articles in "Blog"
2017 is predicted to be an exciting year for brand communication for those inspired to stand out from the crowd and deliver tailored audience experiences.
Check out our summary of key trends to whet your appetite:
1. Real Experience vs Virtual Reality

In 2016, Pokémon Go introduced a new world, the world of virtual reality; Due to the progressive technology in events, devices like the Oculus Rift and Sony Morpheus could massively increase the reach of an event by bringing together experts and "virtual attendees" from all the parts of the world. That offers the ability to create a generation of ideas and discussion even to those who were not able to travel. This is the opportunity for events to be amplified, to go beyond the location, to preserve the one to one interaction while being miles away.

 

2. Inspiring Venues

Even though hotels have dominated the UK domestic conference market, nowadays conference and awards ceremony organisers look more for venues that fit the theme of their event and can impress their delegates and guests, rather than always choosing conference facilities offered by hotels and purpose-build conference venues. Informality is fast becoming the new norm, and this spills over into the use of more casual locations. This includes places like rehearsal studios, lofts, roof spaces, warehouses, temples, castles and previously unloved spaces that can be re-energised with amazing production techniques #original venues # license to be creative #graffiti signage on arrival  

3. Theatre for Brands

It's all about the immersive theatre standard experiential experience: A successful event is based not only on profits and attendees' satisfaction, but also creating memorable experiences, engaging the audience and later continuing to connect emotion with the event/brand. Be bold and creative and consider using bespoke theatre makers, such as Swamp Studios, to create and curate immersive and unforgettable bespoke brand experiences #theswampmotel #theultimateshow #creative script writing 

 

4. Go Live

Although live streaming is not a new thing, the enhanced LIVE functions of Facebook and Instagram paired with drone streaming will let events achieve game-changing, full-360 degree streaming and enable event organisers to create great content, drive interest and engage with the audience. Comshows v-communicator allows you to transcend borders and interact with remote audiences through voting/ commenting and ranking. Also as a bonus you get great archive video footage for use post-event #webcasting #borderless communication #extending the life of your event

5. The Role of Data

Stats like percentage of exhibitor types, educational topics discussed, and attendance increases, let attendees know if the event is a good fit. Furthermore, social media analytics tools can reveal the attendees' preferences, demographics, behaviour etc. Analysing data and acting on it can improve the overall event experience, help organisers focus their marketing spend, and ultimately boost event attendance #BigData #Events

 

6. View Point: Social Engagement at Trade Shows

Have you ever wanted to hear the spontaneous views of audiences about brands in a trade show environment? Viewpoint which is currently in development involves creating memorable experiences by creating a mini-studio at your event – lights, camera, backdrop and set up a playful exercise, asking some questions, tailored to the theme of the event, and invite delegates to get involved. For the participants, it's a story to share back at the office and a memorable engagement with the event. For event organisers and organisations, it's a way to create entertaining content, get real insight into themes and understand their participants. We have had some great feedback so far #ViewPoint #Tradeshows

Click here to see the taster video

.

Want to hear more creative ideas for your next event/exhibition, video or need the technical and creative expertise to unleash your next bold and memorable experience?
Contact: 

Twitter: comshows

Andrea Carroll Langan, MSc, BSc is a functional nutritional therapist and NLP Practitioner. Through Andrea's practice 'Health Embrace,' tailored nutritional and lifestyle programmes are offered to coach and encourage people towards achieving optimal health, condition and performance.
"Achieving competitive edge has always been big business. Ensuring valued employees, their biggest asset, are striving for optimal health is a large component in any forward thinking company's success strategy. Nutrition drives energy and ultimately performance so unsurprisingly corporate wellness is a fast growing market in health."
How do you feel corporate events can work to provide inspiring menus for events that are fun and healthy?
Events bring together lots of people, hungry ones, in an environment combining very different outlooks on life and even tastes. To consider many different healthy food options is not only excellent social responsibility, but it'll help showcase your attention to detail and creative skills.
Having experienced first-hand the exciting projects that emerge when working with truly creative companies like Comshows, my recommendation would be to include nutritional guidance in the overall plan of events. As always experts in their field can save time, budget and quickly provide the finishing touches.
Although focusing on all aspects of health and nutrition at events is a great thing to do, it's still new and exciting, so embrace the differentiator to keep you at the forefront of your field! People are always looking for the next big thing and nutrition is a huge topic that people just love to discuss.
What is your top tip for incorporating nutrition into events?
Make a big deal of 'healthy swaps' – attendees will appreciate options being provided and also the chance to try something new! More and more people are following a personalised dietary approach to support healthy weight maintenance or long term health (Paleo, 5:2, low GL, blood sugar regulation etc.). There's catering for medical conditions such as coeliac that need to be covered out of necessity, but thinking of those who may have intolerances or a desire to eat a certain way makes you stand out.
Here are 3 simple swap choices which can be provided as easy alternatives or alongside your normal provisions:
Cauliflower rice instead of white rice
Courgetti instead of spaghetti
Carrot, squash and kale fries instead of chips and potatoes
Nutrition drives energy and ultimately performance
What would you recommend as a fun and interactive health-food activity?
A Mindful Nourishment 'Eating for Energy' workshop either a full version for up to 90 minutes with tasters, fun questionnaires and quizzes or a modified version to fit a suitable time slot. It is designed to appeal to a large and varied audience and provides people with simple and effective tools for avoiding the effects of the blood sugar rollercoaster. Small changes can make a big difference so people love the talk as there's always a win for everyone.
If you could pick one element for event organisers to help make a fun and healthy event – in particular to combat that after lunch feeling – what would it be?
Always include protein with any carbohydrate-based meal or snack offered as protein helps to slow the absorption of sugar into the blood stream. This provides a more gradual energy release and a feeling of being fuller for longer. Avoid the mid-afternoon slump!
For more Health Embrace nutrition tips, please visit:
www.facebook.com/healthembrace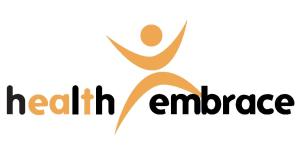 It is relatively easy to turn a stunning events venue into a successful event however, transforming more austere office space is something else altogether. Gone are the days of row upon row of cubicles; offices now reflect the modern nature of the company by providing fun and comfortable spaces for employees.
Comshows was recently hired to produce a pre-event worthy of motivating staff to attend an evening webcast to connect the regional office with the HQ in America for training and updates. Attendance throughout the webcast was ensured by providing a raffle with incredible prizes, such as an Apple Watch, whereby winners would be drawn at the end and presence was necessary to redeem the prize.
**Top Tip** Motivate staff to attend training sessions through a social event rather than obligatory attendance.
This event revolved around the seasonally apt Oktoberfest, whereby we faced the challenge of hosting at the client's office. Continue reading for Comshows examples and top tips on how to successfully transform office space into an event venue.
Utilising your office space as an event venue works as a great way to keep to a budget whilst creating the necessary ambience through a few other, simple mediums. Due to familiarity with the venue, it is vital that décor plays an important role in transforming a space from one recognised by the employees to a different venue altogether. The difficulty of transforming office space arises through the rigid nature of the building. To avoid this, the use of props and furniture works well to create an informal space where guests feel able to relax. The change in furnishings works to alter the atmosphere of the previously recognisable office space. We, at Comshows, replaced all furnishings with rustic, wooden benches to adorn the office and dissociate the venue with the workplace.
**Top Tip** Soft furnishings easily transform the look of a room. They can act as décor or be draped from the ceilings to create an elegant appearance.
Another way of creating an ambience separate to that of day-to-day office life, is to embrace a theme. When it comes to themed events, think outside of the box. It is essential to incorporate the chosen theme into all aspects of the event however try to avoid the dreaded "tacky" feel. This was successfully achieved through catering by tailoring the food and drink items. Our recent event showcased an array of breads, Bockwursts and pretzels all by an Austrian caterer to add to the authenticity. Event-goers enjoyed the novelty of Austrian beer served in 2-Pint Steins while devouring their sauerkraut Bockwursts. The event could not have been more authentic unless we were in Munich!
Offices tend to have fantastic acoustics for music which works well to create atmosphere especially for themed events. Oompah Brass perfectly complimented the Oktoberfest theme with a contemporary twist through playing familiar songs which successfully maintained enjoyment throughout the performance.
**Top Tip** Consider utilising a temporary PA and Lighting to create the same vibe in even the most difficult of spaces.
Through recent high profile events, such as Cannes Film Festival, it is evident that eco-friendly attitudes are infiltrating all aspects of our daily lives. The CFF lowered its carbon footprint through several tactics: 100% of the carpet used on Marché premises was recyclable, 100% of badge-holders eliminated, 75% less promotional brochures printed and more. At Comshows, we also recently took part in this movement with the tumblr product launch in Shoreditch Studios! By incorporating eco-friendly elements into events your company will be embracing the future while simultaneously inspiring new ideas for your attendees and promoting a socially responsible outlook.
The Film4Climate initiative started the ball rolling at Cannes in that area of the entertainment industry. This initiative is a sign that the film industry recognises its social impact and is embracing its influence to direct massive attention to social issues and shifts in thinking. Its goals and motivations have been discussed at every major film festival this year, from Berlin to Guadalajara to Cannes. We can observe this phenomenon in several other areas of entertainment as well: Action4Climate, Sport4Climate, Fashion4Climate, Music4Climate; all inspired by the Connect4Climate campaign. Climate change affects all people from all walks of life; events across the globe are increasingly recognising this by reducing their carbon footprint and integrating exciting alternative energy sources and promotional materials. This is the opportunity for your company to showcase their innovativeness regarding technological development and creativity.
If you want to show that your company takes their Corporate Social Responsibility seriously and that you are committed to increasing sustainability then holding eco-events is a logical component, whether environmental attitudes are the central reason behind the event, or it could simply be an implicit component.
The possibilities are endless, ranging from technological developments to venues to activities and more! Here are several fun ideas to get you started:
– Create a barcode for attendees to scan upon entrance to the event for tablets and smartphones to download brochures and itineraries of the event, rather than using print versions.
– Encourage attendees to create digital versions of business cards to exchange wirelessly between devices. Not only does this cut out the wasteful aspect of printing physical business cards, it also facilitates the experience of attendees.
– Take advantage of any and every video screen available at the venue, or even consider hiring out more. These screens can be multipurpose, from simply advertising the different elements of the event to raising awareness of sponsors to really embracing that sense of liveness by directing the flow of people from one section to another or manipulating conversation topics by guiding people's thoughts towards certain subjects.
– The venue! This can embrace the eco-friendly aspect in a variety of nuanced ways. The venue could simply be extremely environmentally-friendly using recycled materials and energy efficient light-bulbs and solar panels. On the other end of the spectrum, a location that holds particular climate-related significance would be very evocative of the theme and inspire unavoidable and exciting conversations regarding this topic. One example of such a venue could be a re-purposed, decommissioned oil tanker.
– Catering also plays a major role in the carbon footprint of an event. A more ecological approach in no way lowers the quality of the catering, but certainly adds a new dimension to it. Suggestions here include serving vegetarian meals and rather than using bottled water, opting instead for reusable, recycled glass bottles. The catering aspect also extends to include the aesthetic presentation of food and drink.
– The event may of course be an activity, in which case the end objective of the event could be emphasized by doing something that positively affects the environment around attendees. For example, a team building exercise could take place outdoors and involve some form of conservation work, such as tree planting.
– Merge the event tokens with eco-friendly practices: hand out coffee cups upon entrance to the event for each attendee to personalise and use throughout the day.
Feel inspired to embrace the change?
This Thursday we were fortunate enough to be involved in House Festival 2015 in Marble Hill Park. With headlining acts such as Rudimental, James Bay and Pet Shop Boys, and all you can eat food and drink it was a fantastic event to attend and contribute to. Here are three event tips we can take from the festival about planning a summer event:
Do you have a favourite street food stand or food van? Consider using them rather than hiring a traditional catering service to add a personal touch to your event. This also allows you to spend time outdoors and enjoy the amazing British summer, but don't forget to provide shade for your guests! Bonus: you can indulge in your favourite meal spreading your passion with fellow attendees and sparking conversations. At House Festival the variety of options available ranged from Korean ribs and lobster to freshly made waffles and cheese platters.
Summertime = flowertime! To add a burst of colour and really liven up a venue, whether that be an outdoor gazebo or a quirky rooftop restaurant, think about incorporating brightly coloured flowers. Additionally, they smell wonderful.
Who doesn't love an afternoon off on a sunny summer's day? House festival was scheduled to take place from 2pm to 10.30pm, so attendees could choose to take the afternoon off and enjoy the heatwave or they could simply head on over after work. Amazing acts were organised to appear throughout the day and into the evening, so no matter what time guests arrived amazing sights were in store.

Have a wonderful sunny weekend!
Networking events have never been more important, or more interesting, than now. We all know that businesses are about people, therefore success is about people; so how can we help stimulate interaction between talented people? The latest trend in response to this question is breakfast networking events. Mornings present a time of day when everything is getting started and anything could happen – the potential is infinite. BNEs creating an individualised, human experience are an efficient and productive use of time that can provide a competitive edge and help achieve results.
A few things to keep in mind… A positive start to the day can inspire increased productivity and a confident outlook, but no one wants to be overwhelmed in the morning, we need to be gently eased into the day ahead. Therefore surrounding and atmosphere are key components of a BNE ensuring participants are engaged and yet not overwhelmed. Another vital element is retention of the experience: what use is a networking event if ultimately it has no tangible outcome – follow-up is essential. There are several other tips we have come up with to ensure we put together the most engaging and productive breakfast networking events possible. These are our top ten…
Healthy food. Breakfast networking events are centred on food (it's in the name!), therefore the event must provide an enjoyable selection of food and drink. Healthy food that is high in nutritious value stimulates the brain and body, preparing you for the day ahead. One particularly fun way of doing this is smoothie bikes – pedal your way to make your own breakfast.
An exciting and unusual venue. One way to engage participants is through their surroundings. From an aquarium to a river boat to the Ritz – taking people away from their everyday lives will encourage increased curiosity and interest. An added benefit of a morning event is that these venues will not be busy yet.
Music. Music is a powerful tool in building an atmosphere and shaping people's moods. Why not consider a live acoustic event, either as the main attraction or a distinctive background accompaniment. In the morning, people are fresh with a clear mind, nothing distracting them just yet, acoustic guitar or harp music can provide the ideal backdrop to a BNE.
Interactive activities. In conjunction with social media, interactive activities are beneficial on many levels and to all parties involved. From location tagging and hashtags to taking a photo with your barista, drawing attention to attendance at a BNE not only spreads the word, but also proves that attendees are proactive and ambitious people, with the motivation and people skills to succeed, regardless of the industry they are in.
Innovative and immersive experiences. The most impressive events aren't the biggest; they're the most inventive. How memorable an event is will determine how people talk about it and convey its value to others. Recently Comshows organised an event for attendees from around the globe, where, to alleviate jetlag and ensure everyone felt revitalised and dynamic, we hired an oxygen bar at the London Film Museum. This event in an unusual venue received very positive feedback from all who attended and provided an immersive experience unlike any other.
Motivational speaker/special guest. What better way to prepare for the day? A motivational speaker or special guest would surely be a significant improvement on the podcast you usually listen to on the way to work. They have the dual ability to provide entertainment and spark conversations. Inspire participants to really utilise what they've learnt at the event, go out there and take on the world.
Routine, but with a twist. Take an everyday convention and revitalise it into something special. This is a good compromise between striving to be different and maintaining a very grounded, core message. For example, a cook-your-own-breakfast activity, led by a nutrition expert or celebrity chef, will engage participants while remaining structured around a related exercise.
Token. This is one way to provide an unforgettable experience that stays with you. Remind participants that though it's a 'breakfast networking event' your involvement with them doesn't end when the clock chimes 10am. A token provides a small aide-mémoire of the positive experience they participated in.
Sponsored events. This is one way to tie together several of the above suggestions, while also creating an opportunity for a new funding source. A particular company may even be interested in particular sets of people, which would incentivise them to contribute and provide an additional networking branch. From a make-your-own-smoothie event to a tea and coffee tasting, the possibilities are endless and can be specifically tailored to your target audience.
Return on Investment. Follow-up the event in a semi-formal manner to ensure the networking event reaches its full potential. One possibility could be arranging a scheduled time for participants to engage with one another on social media, facilitating finding each another by sending out links to each social media account for each person – LinkedIn, Google+, Twitter, etc… Additionally, by making this a live, online event, using a countdown and sending alerts, people will continue to actively engage.
Look out for our blog next month with our nutrition experts from Health Embrace who will give us further insight into the variety of opportunities offered by the newfound focus on healthy foods at events. www.comshows.com #comshows

Categories